GP s across the country have been awaiting the "New Deal" with bated breath…….and scepticism.
One of the most uttered responses?  "Will this be the thing that finally makes me emigrate?"
Well, very possibly. Why?
Because it is a masterpiece in obfuscation and demonstrates the Secretary of State's mission to ignore the blindingly obvious and push his own agenda against a growing wealth of evidence that it is wrong.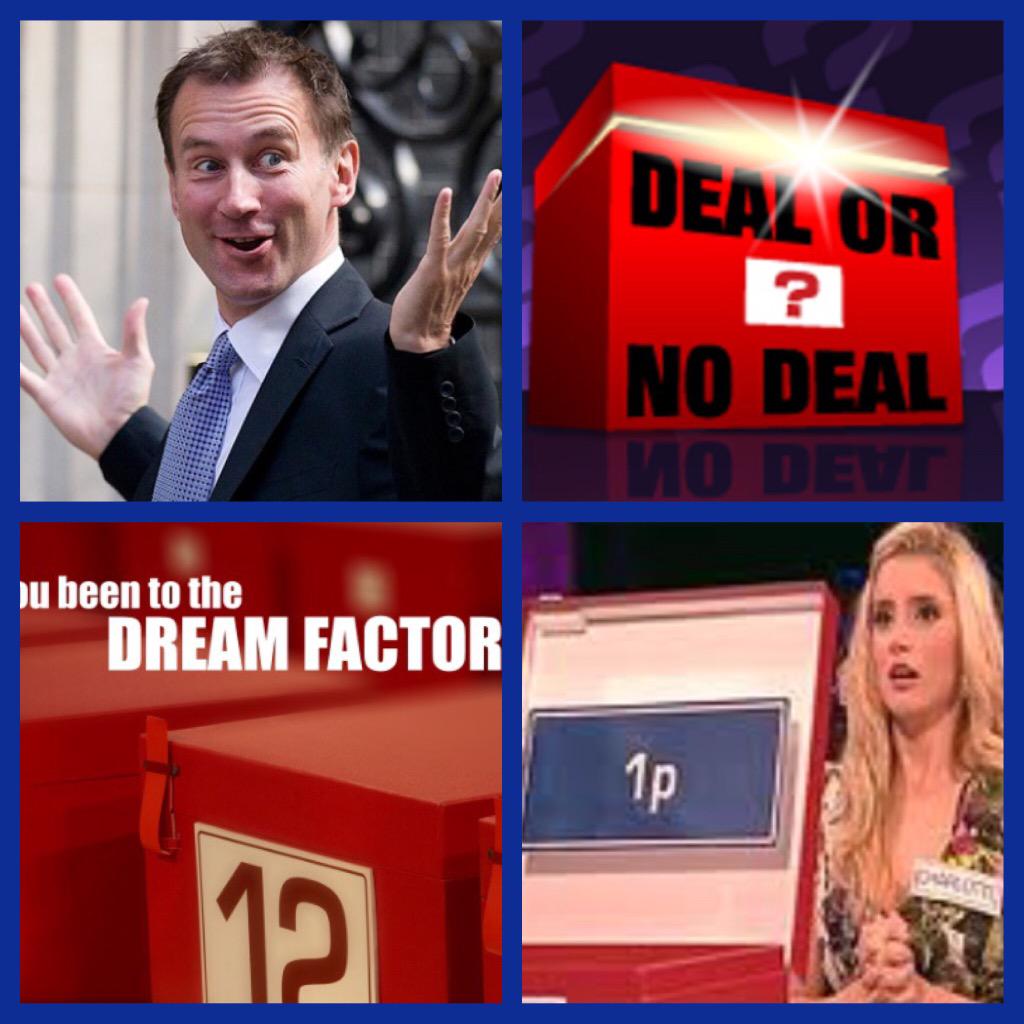 GP s are working hard, we are working at the edge of safety and the 2.5K GPs who are part of the Resilient GP on-line group speak of feeling undervalued, over-worked,  at constant risk of complaints from an ever more demanding public and picking up the pieces of hospital care being "transferred " to the community. How is he going to fix this with this "new deal"?
He is going to give us data on staffing levels. Oh good, we often wake up at night worried about needing more data.
He is offering GP trainees an extra year IN HOSPITAL training posts.
 An extra year in GP placements would be great. It would help people to pass exams first time which would improve morale as a result and enable GP s to hit the ground running when they qualify. The RCGP and those doing the training on the ground have wanted this for a while, but Mr Hunt has increased the length of hospital training, for GPs.
He wants us to work 7 days per week. This is despite growing evidence that 7 day working isn't necessary. Many areas are ending their Sunday surgeries due to lack of demand. The complex elderly patients need and value continuity of care, 7 day opening will spread us more thinly during the week. This is precisely what will damage their care.
He is going to give us 10,000 more primary care staff. Presumably they are currently growing on the same tree as the 5000 GP s he has been promising for ages. GP practices wont be able to afford to employ them currently without more funding, even if they did exist.
Our response to Mr Hunt then……….So far Mr Hunt, your New Deal isn't really cutting it.
We like the efforts to encourage new doctors to join General Practice and helping people return to work is great, please make that happen FAST.
What would we have liked to have heard you say?
Encourage the public to use General Practice responsibly.
You understand and value the good value care we provide. Therefore, you will stop denigrating us in the press and encourage the public to value us and use our services in a wise and sensible way. In fact, you will start some public information campaigns to ensure people understand the cost of the service and what it is reasonable to ask the NHS and GP s to do.
Increase the global sum
General Practitioners are very good at spending money efficiently for the good of their patients. Therefore, you will stop incentivising us to work through dozens of piecemeal programmes that often require more administration time and data             collection than their improvement of patient care could ever hope to achieve, You  will, instead, increase the global sum and allow us to set up high quality services that   work well for our individual patient populations.
Giving GP s funded headspace
You understand that GP s are being asked to commission and design new services and work differently. The recent Nuffield Trust report said one of the biggest barriers to this is the huge clinical workload preventing GP s from being able to take time for this. So agree for funded time for us to meet and plan, getting good quality locum cover for our patients. There could be one problem with this plan however, despite more people becoming locums, it is hard to get one.
Reduce the bureaucracy
CQC visit preparation, constant data feedback to NHSE local teams to justify payments for schemes, poorly thought out schemes like the unplanned admission programme…..all of these take hours of time for ourselves and our admin team. Time we could be spent caring for patients or planning new services. Listen to us and take the time to get NHSE, HEE and CQC to massively reduce the bureaucratic burden they place on practices.
This New Deal, may well turn out to be the final deal for some GP s who now decide to retire or emigrate as there has been nothing new offered. What a wasted opportunity.
We will continue to support each other and aim to protect the future of high quality general practice.
But we won't sit back and let you desecrate one of the best primary care systems in the world due to ignorance of what we do and how we do it. Rearranging the deck chairs is getting us nowhere Mr Hunt.